It's the users or members in a network that makes the marketing business going into a level so-called "successful marketing business". And a network layout will be available for any MLM Plan that has a tree-like structure separated on the level basis. The structure tells the exact picture of a network marketing business, and here in this piece of writing, we depict you the different rank based levels and how one admin can manage these members separated with rank criteria and advance the team accordingly using an MLM Software for user-network progress.
Differentiating the members in accordance with different levels is always a concern and admin has the power to control and organize these structure. Network marketing is all about building your brand awareness and marketing the product by building up the network to a wide extent. Let's check this level of genealogy tree where we have separated the member level in the form of branches.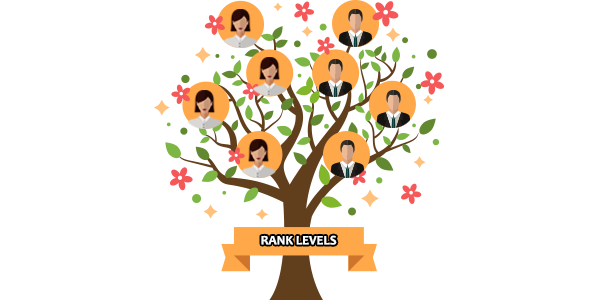 So, what if the member of the "red" branch achieves the required target? He has to jump up to the top branch, right? When this criterion is managed perfectly the user's rank will be advanced to the top levels just like the hoping scenario. Well, why is there separate ranking structure installed in the directory of an organization? "Ranks" separate the people and can be considered as the string for calculating the business composition. Here is the advancement process illustrated with pretty much easier for your understanding.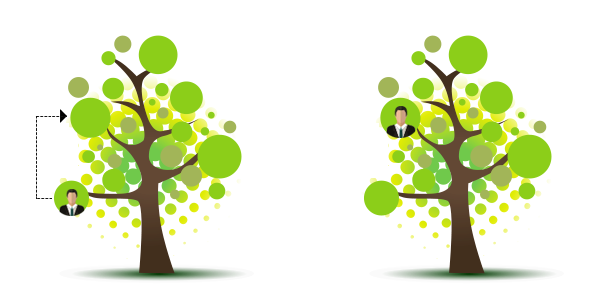 The ranking structure begins from the basic level to the top-most level like Managing position etc. and this advancement brings in hope for all the users. There are certain features in MLM Software to calculate these criteria's that decides the rank advancement and all. For the users to get attracted towards the MLM Plan these options have to be explained perfectly and then the marketing will be unleashed like a wildfire which catches up all the attention of people. Thus, the business will be forming a cent percentage of achievements and finding the milestone in no time.
Advance through the levels…!
Thanks for reading our blog!