MLM Software does have infinite abilities to handle the MLM business by filtering out the chances of errors and failures. One can easily equip the package without any issues and everything is well settled afterward, so is just the software package enough for MLM business? We don't think so, it's important to have an open-script enabled software as it helps to customize and organize the package as per the requirement and analysis. Let's have a brief description on this basis,
"Certainly there's a phenomenon around open source. You know free software will be a vibrant area. There will be a lot of neat things that get done there."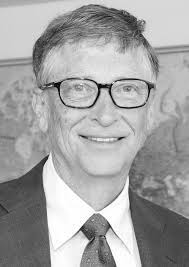 – – Bill Gates
American business magnate
How Open-source package helps you into

MLM business

?

The open-source script lets you edit and handle any form software modules alter and develop in your own requirement and then a new form of MLM Softwareis developed without any borders and limits. We have already a blog which describes you all you want to know about what is open-source software and its advantages. So let us help you in understanding more on this topic with just a few lines. The source code will be available for the client and with developers help they can change the codes if wanted.
The external contribution is always invited and modification of the designs can be thus done from the initial software deal cost itself. Thus no concerns have arisen which keeps everything under a charm and cool development atmosphere. Thus there is no proprietary kind of software revolution involved under the hood, there are no royalty or any sort third-party selling license issues, not concerned in special fields and open for all. Especially in MLM business this is the best choice one can get for a fair amount of deal which can help in future and the whole MLM system will be sustainable and not vulnerable for any limitations. So that's all the necessary things you have to know about open-source MLM Software and to know more it's best to contact us and hopefully, the deal can be made without any hesitations.
Just catch the fly..!
Thanks for reading our blog!