The world is mechanical in nature and everyone is busy with their own life, controlling and maintaining their own business is what the new era has been involved with. They are onto the mechanical part when the business operational part comes in, but being in MLM business league it's not wise to have a selfish-like attitude as the chance of getting the network apart is in high value. There are certain parts to check in the MLM business and make the necessary changes to be brought by the admin panel for the best results using direct sales software.
"All life demands struggle. Those who have everything given to them become lazy, selfish, and insensitive to the real values of life. The very striving and hard work that we so constantly try to avoid is the major building block in the person we are today."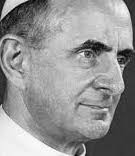 – – Pope Paul VI
Search the source of light

to empower direct sales business

!

Finding the light as the source for developing network connections is the main strategy when it comes to direct sales/selling business, keeping this in mind the marketers have to move forward in the direction of the best outcome. But as we discussed before the world has changed a lot from the time before, everything has torn apart from friendship to basic manners. Especially in direct sales/selling world the prestigious crown is what everyone is looking for and forgetting the brotherhood aiming for the money, nothing else matters in their way.
As Business admin, he/she do have the responsibility to make arrangements for making the team of users united together to built a kingdom of marketing. Motivation and other stuff are par up to a level but making them understand the need of being connected to each other is a hollow vessel, one has to fill in space with perfect ingredients with different valuable elements. We recommend you to adapt a soft spot i.e., use of direct sales/selling software and conduct the working with most of the features allows the users to settle down a bit and relax their thoughts. Relieving from all the burdens will automatically make sure of a happy heart, only a good heart with peace in mind will think twice before making a decision so that not much people will get hurt from our actions. Meeting the deadlines, achieving promotions, creating opportunities, helping the whole team, uplifting the bonus & commission ratio etc. will be a good option and most of the features are available in Direct sales software demo of the excellence of business.
Confer, grand & yield…!
Thanks for reading our blog!